Sustainability
At Tidhá, we promote responsible manufacturing and packaging processes because we believe in creating awareness for the greater good of our planet. ​
We plant a tree for every order, to help reduce our environmental impact and restore our planet's natural ecosystem.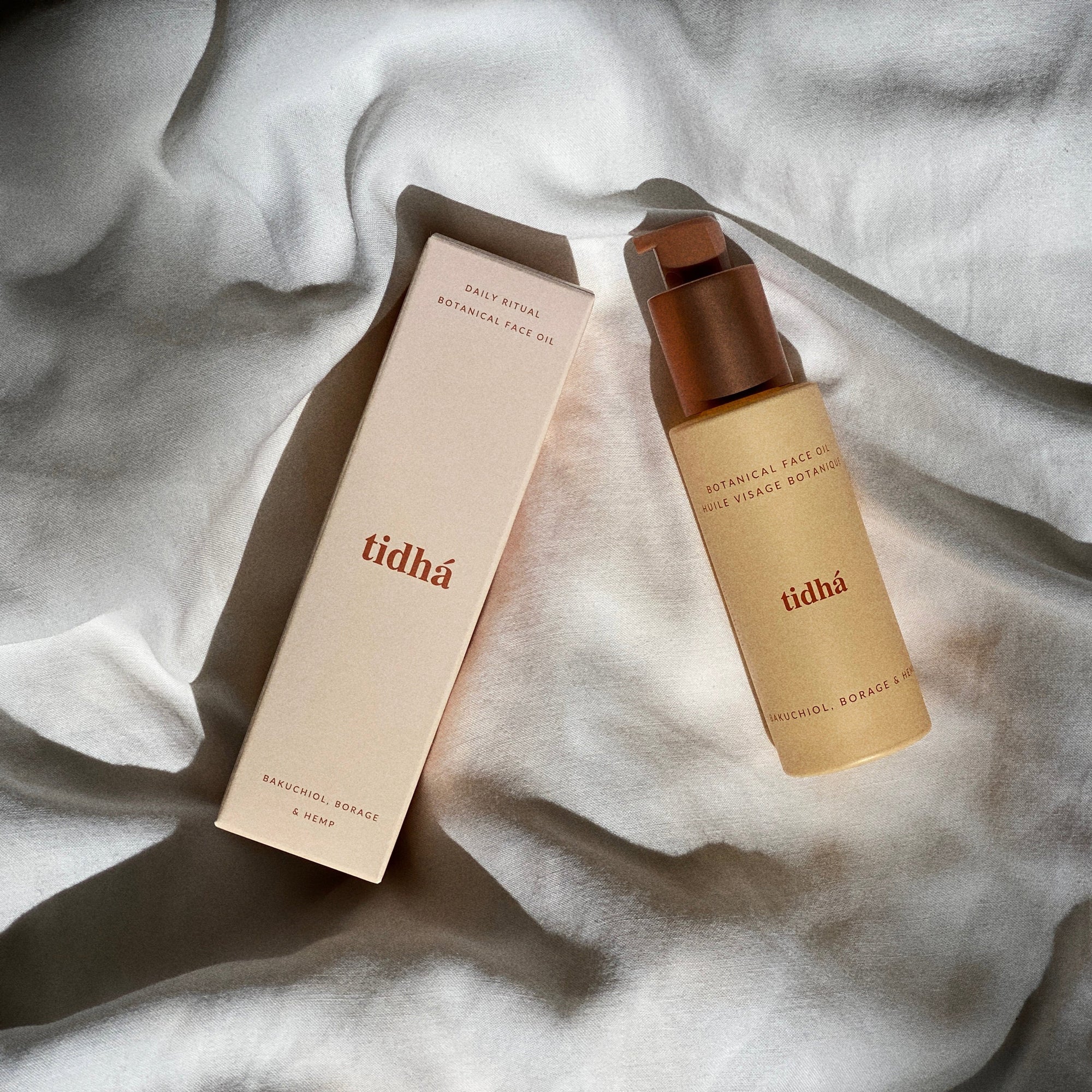 Packaging Practices
We know that every decision we make has an impact on our planet, so we try our best to make the right choices.​

We use recyclable materials wherever possible. All of our paper packaging is FSC certified, printed with eco-friendly ink and free from plastic laminates.​ We make every effort to select the best containers and packaging to provide extra protection to our products, limiting exposure to UV light and preventing active compound deterioration.​

All of our shipping solutions, including packaging peanuts, bubble wrap, shipping mailers and even our labels are Earth-friendly - in fact they are 100% home compostable. 
Cruelty-Free Practices
At Tidhá, we believe in a kinder world and one that's free from animal testing.

That's why we make it our promise to never use animal-derived ingredients in any of our products, nor do we test any ingredients on animals.
We are a member of the PETA's Beauty Without Bunnies Program. This program recognises that we are 100% cruelty-free and Vegan and that our entire product line is free of animal-derived ingredients.
What can you do to help?
Small changes can create positive results.

You can help by committing to conscious recycling and effectively filtering your waste so items can be diverted from landfill. Improper recycling is a significant barrier to effective waste management.

If you want to help save a little more on waste, please note that our mailer bags come with a double adhesive strip for your convenience and are re-usable. All of your Tidhá containers, bottles and boxes can can be recycled.

Tell all your friends. The power of sustainable thinking can create a positive future. You can be the motivation for change and move more people towards greater awareness.
Tidhá respectfully acknowledges the Traditional Custodians of the land on which we operate, the Bunurong Boon Wurrung and Wurundjeri Woi Wurrung peoples of the Kulin Nation and their connections to land, sea and community. We pay our respect to their Elders past, present and emerging.